nything in print – especially on your website – is a reflection of you, your attention to detail, and your business' concern for its customers.
Yesterday, I was conducting market research to check out the competition in my area. A Yellow Pages listing (yes, some people still use them, especially in these parts) under "Web Design" led me to what appeared to be a promising web address. Unlike the others listed, it at least had a cute name and its own domain.
I whipped out my smartphone and entered the URL. I was led to a home page that, in addition to offering Website Design, offered Computer Repair, Data Backup and the like. I glossed over the other offerings and tapped the Website Design button.
Much to my surprise, the page was completely blank of any web design information or offerings! The one thing it DID have was a testimonial. And oh, what a testimonial it was!
It was riddled with all sorts of errors! Run-on sentences, missing punctuation, typos/spelling errors, incomplete thoughts, missing capitalization – I couldn't believe what I was reading.
To make matters worse, the testimonial wasn't even related to Website Design; it was related to Computer Repair.
It was only later, when looking at this website on my computer, that I realized the testimonial was part of a sidebar slider (a mini slideshow of sorts that stays on the side of a website). The unresponsive design of the website created the perfect storm for my first visit in which I was shown a bad testimonial about a service I didn't care about.
In this customer-centric market, what your customers say about your product or service can be a very valuable asset – or can quickly destroy your reputation and credibility.
Placing testimonials on your website can:
build trust;
overcome objections; and
relay the benefits of doing business with you
– without having to spend a penny on advertising! But make sure these testaments to your good products and services aren't undermining your hard work by being riddled with grammar and spelling errors.
While I don't recommend editing the thoughts expressed in a testimonial to have it say what you want, the copy itself should be proofread and edited to correct grammatical mistakes. Let contributors know that you appreciate and encourage their feedback, but add a disclaimer on your Contact or About page stating that any testimonials may be edited before publication.
Make sure your testimonials represent you and your business the way you want to be represented.
Have a funny testimonial story to share? Please comment below. (Stories may be edited before publication. ☺)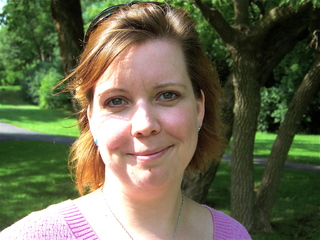 Amanda Mili
Your Business, By Design
Virtually Serving the U.S., Canada and beyond!
email: [email protected]
website: www.amandamili.com