Yeah, yeah, I know this post title is bad English, but I just got back from attending the "Google Analytics in Simple Language" workshop, hosted by the Ottawa Chamber of Commerce, and let me tell ya – the title fits!
One of the things I look forward to most each day is logging into my website's dashboard and checking the stats to see how many visitors I've had. Watching them fluctuate depending on my actions provides hints into which of my marketing tactics may or may not be working.
Using my dashboard's stats was like gazing at a star; Google Analytics is like looking at the Milky Way.
The amount of information you can learn and track using Google Analytics is mind-numbing, and as one co-attendee named Dave said, "Creepy." You can discover:
where your leads are coming from;
where they land on your site (not always the home page!);
where and how they navigate your site;
which page they take their exit from;
if they are looking at your site from a computer, a tablet, or a mobile device;
whether your visitors are new or returning;
the geographic location of visitors to your site;
AND you can even view most of this information in real time! You can literally monitor as an anonymous user from Montreal, for instance, clicks "this" page, and then 10 seconds later clicks "that" page, and woohoo! – now they are headed to the Contact page. Looks like you're on your way to a sale!
Today I'll be going through and setting up Google Analytics on my site. With over 100 menu items, I'm sure it will take some time to figure out. Be sure to stay tuned for more insights as I go along. I can't wait to discover and implement my findings to improve my own site, but also the services I am able to provide to my clients.
Do you have any experience with Google Analytics? If so, what is your favorite area to monitor and why?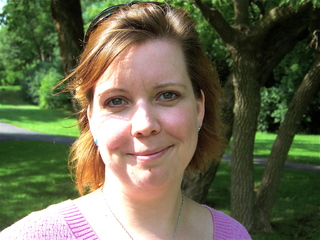 Amanda Mili
Your Business, By Design
Ottawa, Ontario – Serving Canada and the U.S.
email: [email protected]
website: www.amandamili.com