I fell off the blogging wagon.
And I was doing so well. I was getting a following and even receiving comments on my posts, which seems one of the hardest goals for many blogs to meet.
And then a week passed where I didn't meet my blogging deadline, and then another, and before I knew it, months had passed – leaving me with stale content and a stale site.
How does this happen, even to the best of us? We have the best ideas and the best intentions, yet we slip and slip and slip.
Honestly, I don't have the answer. Yes, we could all say and agree that life gets in the way, because it usually does.
I think one of my problem areas was setting a weekly blogging schedule. With the tasks of keeping my pre-existing clients happy and raising my now 2-year-old daughter, it's not surprising that I put my own business last (like the maid whose own home is a mess, or the carpenter that still hasn't repaired the broken leg of his coffee table).
That is why I am now making a vow to blog only twice a month. That has to be 100% doable, right? I say we find out!
If we set a goal for ourselves that we don't achieve, it doesn't mean we have to view ourselves as failures.
When someone fails, they completely give up and never try again. If we don't meet our goal but continue to stand up, dust ourselves off, and devise new goals based on what we learned, that in and of itself is success!
If you are still on my newsletter list or following this blog, I thank you for your patience. I look forward to once again bringing you content that will have been worth the wait.
And if there has been a time in your life or career where you picked yourself up and got back in the saddle, I'd love to hear about it. Share your story with us below.
Until next time, partner.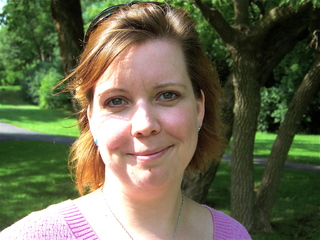 Amanda Mili
Your Business, By Design
Ottawa, Ontario – Serving Canada and the U.S.
email: [email protected]
website: www.amandamili.com