We make New Year's resolutions to set personal improvement goals, but it is also wise to think about business improvement goals.
As 2016 begins, we vow:
To lose weight;
To exercise more;
To learn a new skill;
To be more thankful for what we have; and
To spend more time connecting with people and less time on our phones.
But what are the New Year's resolutions for your business?
Maybe you have a business idea you haven't taken action on yet.
Maybe your business has a longstanding reputation in the community, but only a Facebook page to serve as its online presence.
Maybe you have existing branding and a website, but you know it's from 2000-and-late, unresponsive and severely outdated.
Now's the time to start thinking about what you can do to not just take your personal life to the next level in 2016—but to also take your business to the next level!
Launch your new business by establishing your brand: define a logo, order business cards, and start collecting email addresses ASAP. (Stay tuned for a future article regarding the value of collecting email addresses.) All of these steps should begin before diving into the development of a website.
Realize that a Facebook page isn't a solution to a comprehensive online presence. It is a great supplement to a business, but is not strong enough to stand on its own. Websites are too dominant to be eliminated.
Revamp your website and your online presence by ensuring your website is current, is able to be read on mobile devices, incorporates social media, is free of typos and errors, and represents your business the way you want it to.
Now's the time. So what are you waiting for? Together let's make 2016 your best year yet!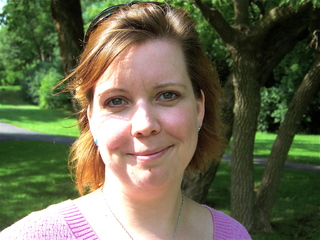 Amanda Mili
Your Business, By Design
Serving the U.S. and Canada
email: [email protected]
website: www.amandamili.com